Get the latest technologies and efficiency with our industrial water softeners. We design, manufacture, install, service, and provide continuous support services.
At Wychwood Water Systems, we manufacture a complete range of quality Industrial Water Softeners. The range covers from small cabinet-based commercial/heavy domestic units to large bespoke Triplex Water Softener Systems serving flow rates of 40,000+ litres per hour.
The heart of the water softening process is the ion exchange resin which removes the hardness salts (mostly calcium and magnesium) from the water being treated. At Wychwood Water Systems we do not compromise on quality, as only the best resins are selected for the process.
For efficiency and the most economic use of the salt consumed per litre of softened water, the best industrial water softeners are operated on a volume basis. This is why our softeners include the latest in process control, where water hardness, volume of salt consumed and size of the unit are all fully programmable.
All of our industrial water softeners include a fully automatic brining system, ensuring convenience to the user and efficient regenerations.
Read our Case Studies to learn more about our range of softeners.
Request a consultation with us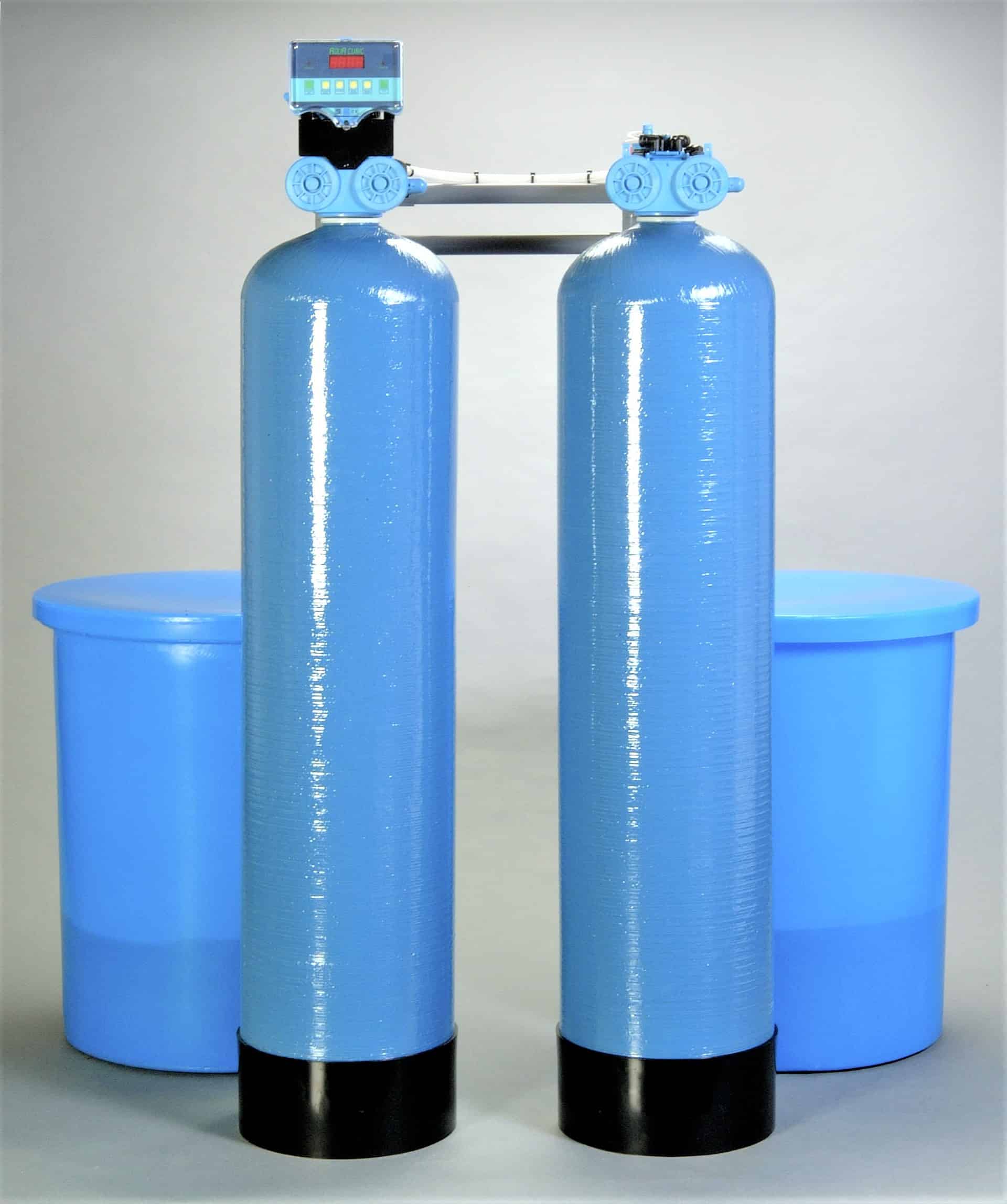 To complement large Water Softeners, Bulk Salt Saturators are available.
Duplexing is available, providing two or more Water Softeners in a continuous 100% duty/standby operation.
All brine systems are completely automatic, requiring minimal operator input.
Remote monitoring is available with our indicator panel.
An optional monitor is available to provide continuous water quality monitoring.
For ease of installation and shipping, complete skid-mounted systems are also available.
All regenerations are completely automatic with both volumetric and time initiation being available.
When using Wychwood Industrial Water Softeners as part of a complete water treatment system, electrical outputs are available to provide system interlocks
"Having an old De-Alk plant we were in a position to upgrade and went out to tender. Wychwood Water were one of the companies to respond, organising a full site visit and answering all questions fully and in great detail. The knowledge from Wychwood was second to none and any questions we had were quickly answered. Everything from the tender response to install went smoothly without any issues. I would definitely recommend Wychwood Water if you are looking for a comprehensive, professional company." Jonathan Patman
Request a
consultation with A wATER eXPERT
Wychwood Water needs the contact information you provide to us to contact you about our products and services. You may unsubscribe from these communications at anytime. For information on how to unsubscribe, as well as our privacy practices and commitment to protecting your privacy, check out our  
Privacy Policy
.